Free Range Bronze Crowns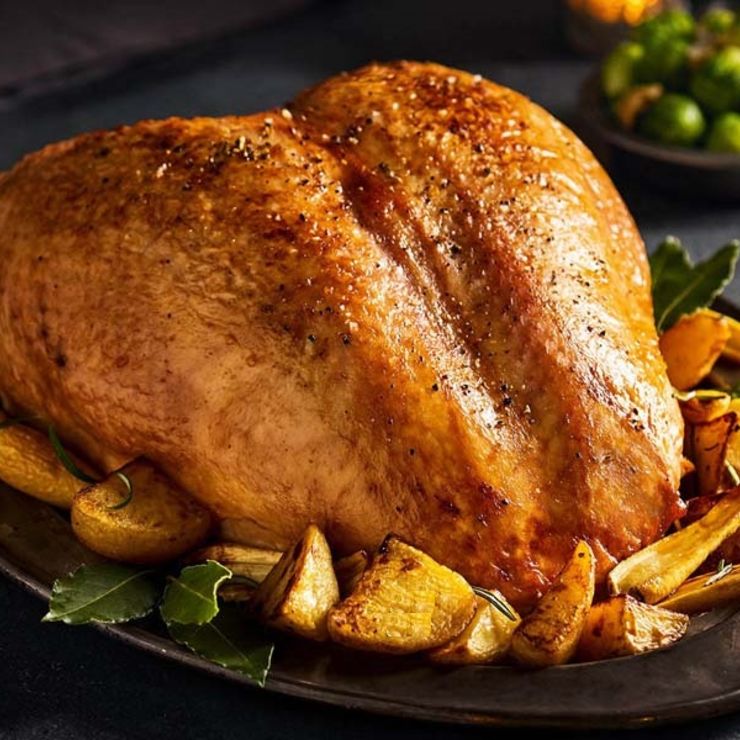 Free range turkeys are able to roam around the meadows of Wigginton Fields Farm in the daytime, allowing them to freely scratch and forage. They have access to a secure warm straw pen at night. They have outside access whatever the weather with feed and water always available.
Bronze Free range meat boasts denser fibres ensuring a firm breast texture with a gamier twist.
Read more about us and the welfare of our turkeys.
Don't forget to order pigs in blankets in our Christmas shop to accompnay your turkey!
We have been having a turkey for a few years now, they seem to cook to perfection every year. Excellent service! 5*****
John